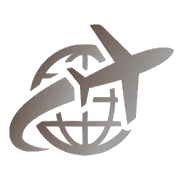 Download free on iPad with
iOS 13.0 or newer
Hyperpolyglot is a new language learning app.
People learn by :
Listening (aural)
Looking (visual)
Feeling (kinetic)
Hyperpolyglot does all three.
It downloads with no languages, words or phrases. These are all chosen and added by you. Hyperpolyglot is not a structured course. Beginners should use it in conjunction with a structured course or just a simple phrasebook. Professionals can use it in their work or language research. Everybody can have fun drawing on the canvas.
For a series of short how-to videos on this website, click here.
Introduction
Add languages, words & phrases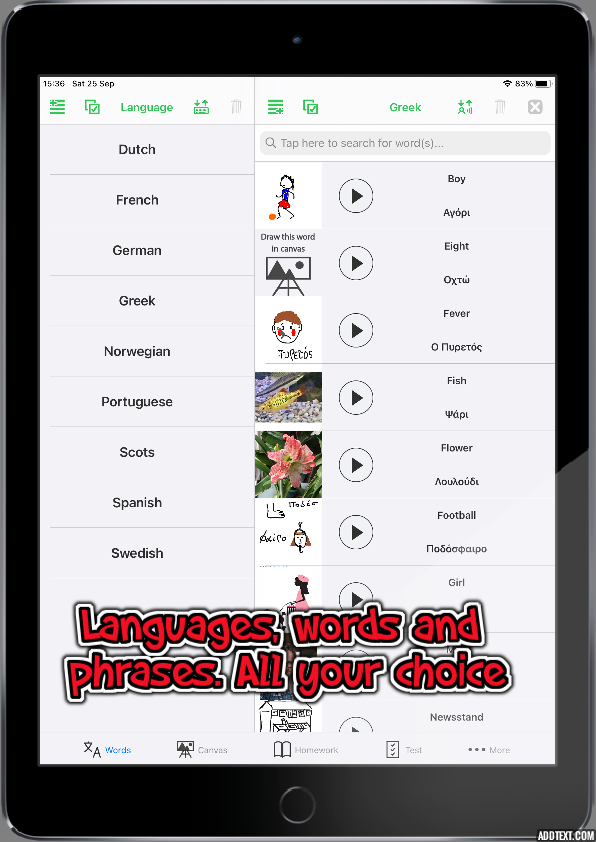 Learn by visual association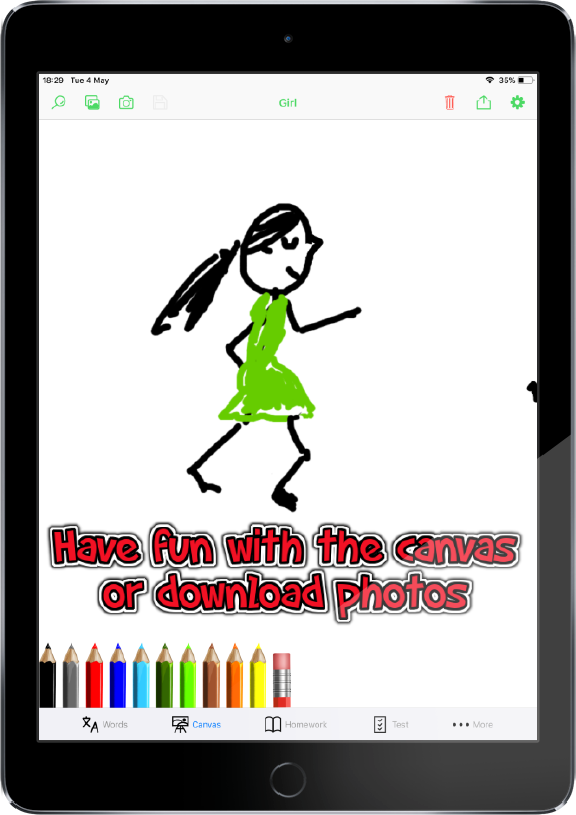 Select one or more languages to be tested on
Homework is a selection of words and phrases to be tested on, from several languages. In the above video, selected languages included Greek, French and German and the word for boy was in all three.
Progress report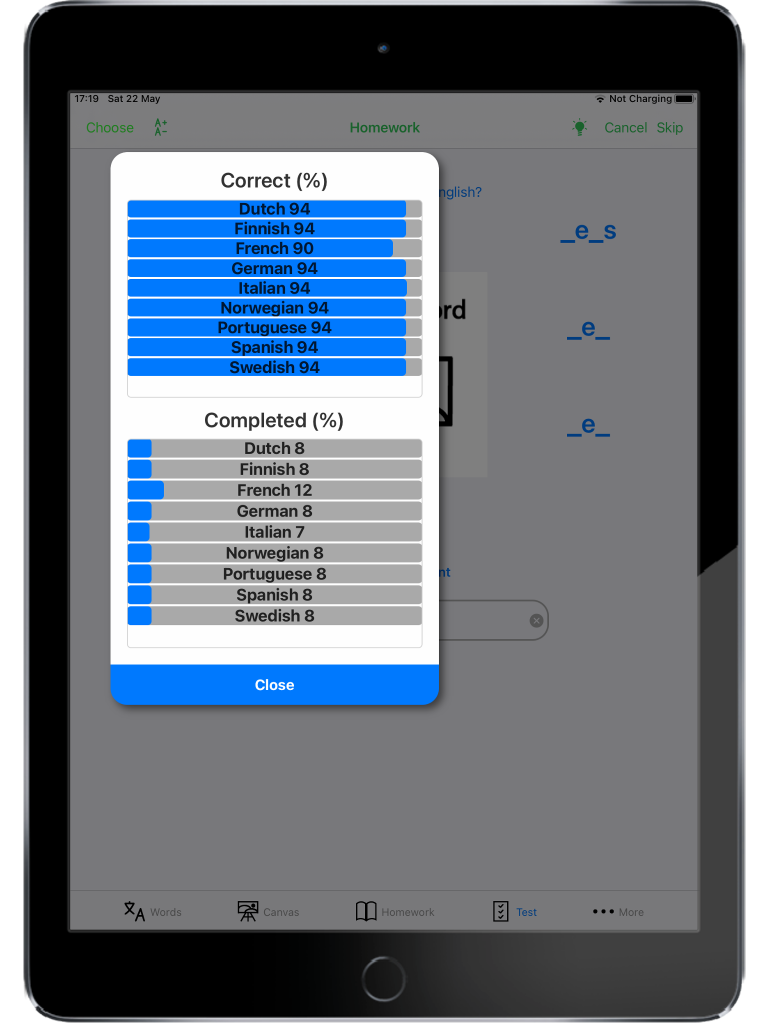 Summary
Choose up to 10 languages
Enter, edit and delete languages, words and phrases
Test yourself
Tap play to listen
Tap canvas to link an image
All stored in your iCloud
No in-app ads even in the free version
One in-app purchase unlocks the canvas and words limit
Free version has no time limit
Download free on iPad with
iOS 13.0 or newer